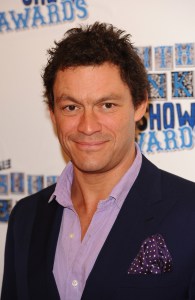 Dominic West, who captured the hearts of audiences and MacArthur board members in The Wire, will star in a BBC series that's being billed the "British equivalent to Mad Men." England poaching a show from the U.S.? That's refreshing!
The Hour will be set in London, 1956. From British cable network Sky:
Set to be a suave and sexy period piece in the mould of the popular retro drama, the series follows the lives of three journalists embroiled in a complex love triangle, who must contend with a mysterious murder set against a decade on the threshold of change, and will include the gender politics and retro glamour that made the American show such a hit
No word yet on whether or not Mr. West will have a deep, dark secret that completely ceases to be relevant after the first season.
[via The AV Club]