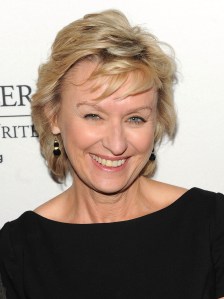 Newsweek and The Daily Beast will announce tomorrow morning that the two publications will merge, a source close to the deal tells The Observer.
It will be a 50-50 merger of the two companies. The editorial staffs will combine under the editorship of Tina Brown, who will again run a high-profile glossy.
Newsweek owner Sidney Harman, 92, and IAC chairman Barry Diller had for weeks disagreed over an operating structure for the hybrid publication. The deal reached today establishes a daily role for Mr. Harman and strong editorial independence for Ms. Brown.
As The Observer reported earlier today, talks between Mr. Harman and Mr. Diller never completely broke down, as the media world thought for weeks. The two men continued to meet and inched toward a deal. Tonight, they are hammering out a couple of sticking points, and will announce the new business tomorrow.
What will the new entity be called? For now, Newsweek will be called Newsweek and The Daily Beast will be called The Daily Beast, with some intermingling of the names to come later.
(Disclosure: I worked for Newsweek until Oct. 29.)
UPDATE (8:08 p.m.): The New York Post's Keith Kelly tweets tonight that Mr. Harman, reached by telephone, said: "It's not done yet." And Advertising Age reports that while the sides are "close to finalizing a deal," the announcement is only "possible" for Friday morning. With two powerful egos at a negotiating table, no deal is final until it is final. But Mr. Harman and Mr. Diller have broken through on the major issues between them, according to one source, and a deal is all but complete.
UPDATE (3:55 a.m. 11/12/10): Tina Brown officially announced the merger in a late night blog post.
PREVIOUSLY > 9 Long-Shot Editors That Just Might Save Newsweek
nsummers@observer.com | @nicksumm