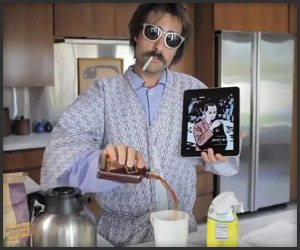 Media research group McPheters & Co have been following the progress of over 700 newspapers and magazines who have introduced iPad apps, and now they've revealed what they believe to be the ten best, Jeff Bercovici reported at Forbes' Mixed Media blog.
At the top of the heap? The New Yorker, which rolled out its iPad-based counterpart in late September. McPheters ranked the print-to-iPad products based on "design, functionality and use of rich content."
The New Yorker was the second Conde Nast publication to make the iPad jump and the other, Wired, claimed the ninth place for its app. Both were developed by Conde's Jesus/Pele/savior Scott Dadich, who was named the executive director for digital magazine development this summer.
Dadich was also responsible for producing the twee and witty video that accompanied the apps release. The advertisement stars Jason Schwartzman as an avid fan who sleeps with the iPad next to his pillow. Perhaps the actor still best-known for playing Max Fischer in Rushmore contributed to the New Yorker app's "rich content" and pushed it over the edge? He saved Latin. What did you ever do?
The full rankings are below.