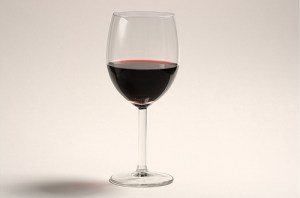 An important warning, courtesy John Kinnucan, tech consultant to Wall Street firms: Now that the authorities are reaching a key stage in a three-year, across-the-board investigation into insider trading, a glass of wine on the front porch just got a lot less calmly contemplative for high-powered financiers and their consultants:
John Kinnucan says he was sipping wine on his front porch in Portland, Ore., on Oct. 25 when a gray sedan pulled up and two men in business suits jumped out, identifying themselves as FBI agents.
Just because John Kinnucan enjoys the occasional glass of vino doesn't mean he's soft, and he sure isn't a snitch. After the Feds barged in and asked him to cooperate with an investigation, Kinnucan dashed off an email to his friends on the Street to warn them that the heat is on. He wrote:
Today two fresh faced eager beavers from the FBI showed up unannounced (obviously) on my doorstep thoroughly convinced that my clients have been trading on copious inside information…. We obviously beg to differ, so have therefore declined the young gentleman's gracious offer to wear a wire and therefore ensnare you in their devious web.
Kinnucan sent this tidy little missive to some big-deal firms, including SAC Capital, Citadel, Janus, Wellington and MFS. Is Goldman Sachs a figure in this story? Yes!
In another aspect of the probes, prosecutors and regulators are examining whether Goldman Sachs Group Inc. bankers leaked information about transactions, including health-care mergers, in ways that benefited certain investors, the people say. Goldman declined to comment.
People who tread in these potentially extralegal circles probably didn't start out on burgundy, but now may be a good time to switch to the harder stuff.
mtaylor [at] observer.com | @mbrookstaylor