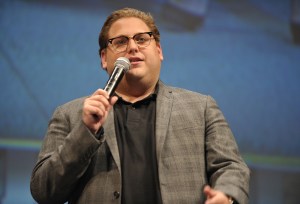 We already wished Will Farrell a good morning back when Megamind won the weekend box office last week, but son of a gun if you guys didn't pull it off once again.
Unstoppable? Hardly.
Morning Glory? More like Weekend Disappointment.
Skyline? Flatlined.
And Jonah Hill, you were also in How To Train Your Dragon 3D, another CGI hit. You must be thrilled with this burgeoning computer animated career. We do sort of miss your swearing, though.
Love,
The Observer