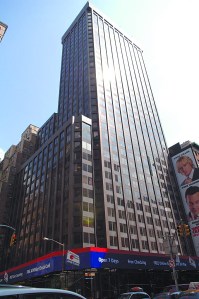 475 Park Avenue South
Perhaps we should do as the Romans do, even in New York. An Italian real estate investor who landed here in the middle of the recession has been snapping up properties and plans to nearly double his firm's sales team.
"In 2009, we did well. In 2010, we did even better," Moses Sioni of Sioni & Partners told The Commercial Observer. "We're hiring good people and doing the interviews now."
To accommodate the fresh faces, the firm is expanding to a 2,397-square-foot office at 475 Park Avenue South. The open-plan space on the sixth floor will house a sales team that's about to grow from 12 to 20.
Sioni & Partners focuses on purchasing and managing multifamily properties below $100 million. It opened its New York office in late 2008, which most would call unfortunate timing. "Where people see bad things," Mr. Sioni said, "we see opportunities."
The firm currently occupies 2,000 square feet at 315 Fifth Avenue. Its space in the much larger 330,000-square-foot Cohen Brothers (who else?) building will be completely redone. The tenant won some concessions but will pay market-rate rent, Mr. Sioni said. "We didn't steal the space."
Bill Berkis of Winoker Realty represented the tenant. Steven Lambert represented the landlord in-house.