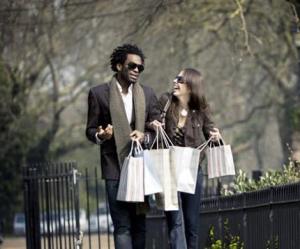 Apparently How About We, the hot dating site that just raised $3.1 million, isn't getting its needs met in NYC, because it's planning to launch in its second city next week: Boston.
HAW is a free dating site where members post creative first date ideas. For example, ideas submitted for the Boston HAW launch party/group date include: How about we watch the Boston Ballet perform The Nutcracker at the Boston Opera House…ice skate at Frog Pond…watch the buskers in Harvard Square or perform some group karaoke.
Before you roll your eyes at Beantown, think about how hard it is to come up with an original date. The founders of HAW noticed that dates were being proposed by New Yorkers in waves–there was the taco wave, in vogue last March; followed by a wave of fondue proposals, then on to BYOB dates.
HAW's founders, Aaron Schildkrout and Brian Schechter, seem to favor beer dates themselves, suggesting a brewery tasting as "an excellent Boston date" and reaching out to Smuttynose Brewing Company as a potential partner for the launch party.
They pair certainly seem to have a lot of confidence in their model: The Online Dating Insider–yes, there's a trade pub for online dating–writes that those who sign up now will get a free lifetime membership, suggesting that the site may start charging down the line.
The big player in the free online dating market in New York is hipster favorite OKCupid, which emphasizes quizzes, games, questions and data to encourage its users to get to know each other. It will be interesting to see if HAW's strategy–forcing people to think about ways to get off the Internet–will be more effective.
UPDATE: Turns out the HAW boys are originally from Boston. So even though they launched in NY, this is more of a "you'll always remember your first time" kinda thing.