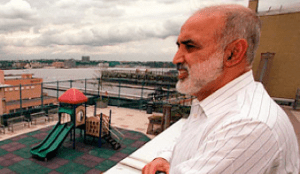 This morning at the New York Public Library, residential developers Henry Elghanayan, Thomas Shapiro and Douglas Yearley Jr. sat on a panel about the housing market with Bloomberg reporter Prashant Gopal.
As his last question, Mr. Gopal asked the panel how the midterm elections were going to affect the commercial real estate business.
"I'm actually quite nervous about it as far as New York is concerned," said Mr. Elghanayan, CEO of Rockrose Development. He was wearing a black suit and gray tie with leather hiking boots.
With increased Republican control in Washington looking to rein in stimulus money, Mr. Elghanayan said, New York City's banks will have less money for rent. "I'm nervous about our financial institutions. If they take a hit, we're going to lose tenants and that's frightening to me."