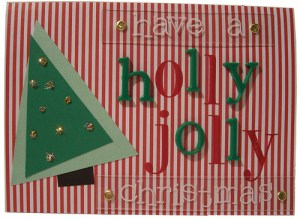 Two years after the financial crisis effectively neutered Wall Street's ability to ring in the holidays with style, some of the nation's largest banks are still keeping the eggnog in the cubpoard. TheStreet.com reports that Morgan Stanley, JPMorgan Chase, Citigroup, UBS and Bank of America will not be throwing holiday parties this year.
Santa isn't skipping over every address on Wall Street, though. Credit Suisse and Barclays are both having parties, albeit with caveats. Credit Suisse's party will be somehow related to charity, and Barclays is having a party for children. Presumably, the latter affair will fall short of bacchanalian.
Without holiday parties to cheer them up and with their year-end bonuses in jeopardy, what are investment bankers to do? Oh, maybe just spend a lot of money anyway?
mtaylor [at] observer.com | @mbrookstaylor