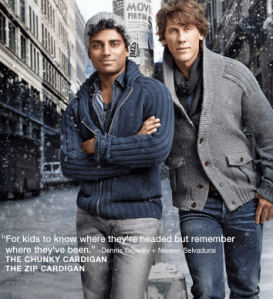 Holiday Gap ads have arrived! The boyishly adorable Foursquare founders get their scarf-sales on.
The Rent Is Too Damn High guy presents another crazy-looking video. It's somewhere between Auto Tune the News and Chocolate Rain. Behold.
A Lichtenstein original could have been yours. If you had $43 million to spend on it.
There was a giant heroin bust in the Theatre District, of all places, which happens to also be the home of the NYO offices. NIMBY!
We've seen the NYC taxi of the future. And it looks like an oversized Smart Car.