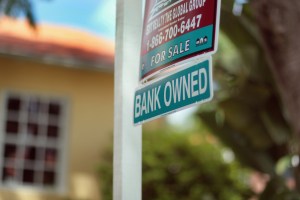 "We're not evicting people who deserve to stay in their house," JPMorgan Chase CEO Jamie Dimon said in mid-October on his company's third-quarter earnings conference call. Now it appears as though the company is now willing to act on Dimon's convictions. Reuters reports that the bank's retail financial services chief, Charlie Scharf, told analysts today that the bank will be plowing forward on foreclosure proceedings in the next few weeks.
Scharf said that JPMorgan had stopped its foreclosure processes to review paperwork on some 127,000 loans in 40 states, and after implementing some new foreclosure procedures is now set to resume repossessions of homes from delinquent borrowers.
On the Oct. 13 earnings call, JPMorgan acknowledged that employees charged with signing mortgage affidavits had not always reviewed the underlying loans governing the documents. The company nevertheless expressed confidence in its procedures, despite a joint investigation into the matter by attorneys general hailing from all 50 states in the union. "Maybe we will have to pay penalties from the AGs eventually, but we think we should just continue" he said.
So far, investors and industry onlookers have been less than thoroughly convinced by big banks' reassurances that they've been playing by the rules, and that they won't face serious legal repercussions for what some have called widespread fraud in their foreclosure documentation. Bank of America, for instance, has faced some heat for its on-again off-again approach to its foreclosure moratorium and a perceived lack of transparency regarding how deep the problems really go.
Is JPMorgan Chase's word on the matter enough for investors? That, too, is unclear. BofA and JPMorgan alike are both up in the neighborhood of 5 percent this afternoon amid a broader market rally following the Federal Reserve's announcement of $600 billion in monetary stimulus — the primary benficiaries of which, naturally, are the big banks.
mtaylor [at] observer.com | @mbrookstaylor