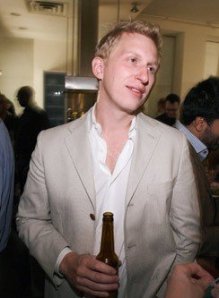 After receiving approximately $50 million in funding from AOL, the hyperlocal news network Patch.com went on a hiring spree that earned it the ire of alt-weeklies and the nickname "Poach" from one rival.
Trepidation about the rapid rise of Patch hasn't been limited to its competitors. Though few other companies are making widespread hires, journalists seem skeptical of Patch's business model and the quality of its content. OJR's Robert Hernandez attended the recent Online News Association conference in D.C. at which, he said, the company elicited "cautious pessimism" from participants. In September, Patch sites were caught up in two separate instances of plagiarism.
So, Exactly how big is AOL's $50 million baby?
According to its website, Patch currently operates 344 local news sites and has another 210 "coming soon." Each Patch site has a full-time local editor who oversees a network of freelancers. Patch also employs regional editors and copywriters. Freelancers are paid variable rates based on article types. Based on conservative estimates of a $30,000 base salary for Patch staffers and a weekly freelance budget of $125 (five cheap articles) for each site, Patch paid out at least $10 million to its editorial staff this year. The actual sum is probably greater.
Patch got its start in New Jersey where it was was founded in 2007 by AOL CEO Tim Armstrong (who worked for Google at the time). AOL acquired Patch in June 2009. Today, Patch has operations in 17 states. California, which has 65 Patch sites, and New York, which has 51, are the largest strongholds of the Patch empire.
The critical success of each Patch site will ultimately depend on the company's army of individual editors, who are given substantial autonomy and have vastly different levels of experience. Patch's financial success is a much more interesting question. The company clearly hopes it can survive in the cut-rate market for local online ads by adopting a more efficient business model than that of its competitors, allowing advertisers precise targeting as well as bulk placement. Time will tell whether its multimillion dollar gamble will pay off.
Full Disclosure: Hunter Walker has written for Patch Santa Cruz.