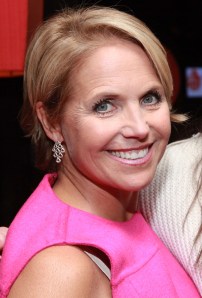 MarketWatch media columnist Jon Friedman hasn't been able to get an interview with CBS News anchor Katie Couric, so he penned what is basically a the media-about-media version of Gay Talese's landmark 1966 essay "Frank Sinatra Has a Cold."
Friedman's column, titled "Why Won't Katie Couric Talk To Me?," is a gripping tale of his "several years" spent waiting by the phone for a call from Couric's publicist.
"Her hard-working publicist has assured me that I am 'on the list' — what 'list,' I don't know for sure. Last spring, I saw some daylight. Word was, Katie would soon be inclined to begin granting interviews — or 'conversations,' as her publicist put it so precisely — to media members. As I seemed to be overdue, I held my breath and waited by the phone," Friedman wrote.
Friedman thinks Couric is shunning him because she has a diva complex.
"Why won't Katie Couric talk to me? The answer is simple: Because Couric, befitting her status as a celebrity, feels she doesn't have to," Freidman wrote.
Couric is currently nearing the end of her $15 million-a-year CBS contract. Her CBS newscast has struggled with low ratings since she joined CBS in 2006 and it's doubtful that the network will want to renew her contract without a substantial drop in her salary. Friedman thinks he can help Couric.
"I can help, Katie. I have covered the media for 11 years! I know people! I hear things! I could be a terrific sounding board for you. Together, we can puzzle out your next career move — and you can keep all the dough," Friedman said.
Friedman's whole approach here is off. It sounds like he might actually want to try getting himself into events where Couric is scheduled to make an appearance. So far, it seems like he's confined his Couric-stalking to repeated phone calls. Either way, it's hard to argue with Friedman's basic point that "media figures should be accessible to reporters."