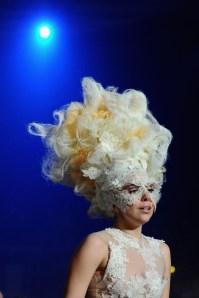 Lady Gaga has invested in a restaurant called Vince & Eddie's on the Upper West Side. The homegrown pop star used to eat there with her family when she was younger, according to the Post and restaurant profiles make the place seem fairly dialed-down for her tastes — more preppy than super-villain.
Her parents are already partners in the restaurant. "When she's in town, she likes to come here with her friends, because it's very homey and private," her mother told W magazine of the restaurant.

The Post already made a meat dress joke so we'll just wonder aloud if she's going to start poisoning the clientele, ala the Telephone video.