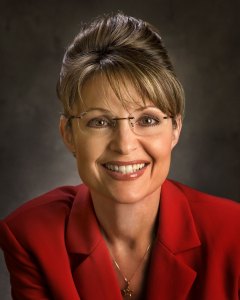 The public skirmish between Sarah Palin and Gawker still has plenty of time before it's cleared up – and it might be a bigger thorn in Nick Denton's side than expected.
After Gawker posted 14 pages of Sarah Palin's upcoming book America By Heart, the former governor of Alaska tweeted about how such a post was "illegal." Her publisher, HarperCollins, sued Gawker to get them to take the photos down. And though Gawker seems to be fairly slippery when it comes to avoiding cease-and-desist orders, a judge ordered Gawker to remove the pictures of the pages and Gawker complied. A hearing is scheduled for Nov. 30.
Politico's Ben Smith has a roundup of several legal takes on the matter. It appears that despite Gawker's initial cavalier attitude regarding the matter – the original post told Palin to call her lawyers, confident that the law would side with Gawker – many experts believe that Palin is correct, and Gawker in the wrong.
Smith quotes from, among other places, a blog post by William A. Jacobson, a professor at Cornell Law, which claims that Palin could ask Gawker and its head lawyer, Gaby Darbyshire, to hand over any and all material related to Palin that Gawker and its employees have ever produced.
It's called discovery. In a litigation your lawyers are entitled to e-mails, and all Gawker's internal documents regarding not only this theft, but you. Because you will want to prove that their intent was to harm you and damage you, so everything they ever have written off-the-record, everyone with whom they ever have communicated about you, every strategy they have employed to take you down, now is fair game.
As The Observer wrote for a profile last July, Darbyshire might be "the glue" that holds Gawker Media together and consiglieri to Nick Denton, but perhaps she's outmatched this time around.