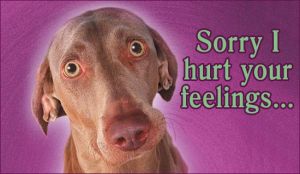 Not newspapers who didn't get invited to publish the WikiLeaks cables.
Word got out early today that The New York Times, premier publisher of the WikiLeak State Department cables, wasn't even offered the documents, apparently because they criticized WikiLeak czar Julian Assange. They had to read them second hand from The Guardian. The Washington Post has got to be feeling worse though: They were passed over for hand-me-downs, and weren't offered the WikiLeaks last time around, either. To add insult to injury, The Wall Street Journal chimed in to confirm that they were offered the cables, but turned them down. [New York Times, Washingtonian, The Cutline]
Not anyone who hasn't been asked to work at The Daily.
Foster Kamer's not-even-comprehensive list of Rupert Murdoch's poaches and would-be-poaches is like the Kanye West album credits of media–quite the who's who. With a reported 100 spots to fill and a massive budget, you probably felt pretty bad if they didn't even glance an eye at you. [Press Clips]
Not Salon.
Poor Salon finally listened to its therapist, realized that just because it has high self-worth doesn't mean it doesn't have needs, too, and announced to the world that it's looking to meet someone. What did it get for putting itself out there? Porn. [Slate, Gawker]