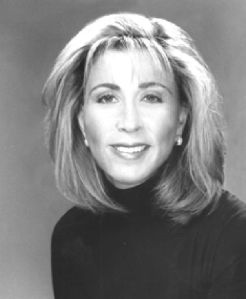 Welcome to a new regular feature from The Observer Real Estate Desk. In this inaugural edition, we ask Elayne Roskin, a senior vice president and managing director at Brown Harris Stevens, 11 questions about the city and herself. Ms. Roskin grew up in New York with real estate in her blood. (Don't we all?) The granddaughter of one of William Zeckendorf's associates, this 25-year-vet has spent the past dozen years at Brown Harris Stevens, racking up tons of deals on her native Upper East Side.
Where do you live?

I live on the Upper East Side with my husband. We have both lived on the East Side most of our lives so that is probably where our comfort zone is.
How is work these days? What is your latest deal?
Work has been very busy but in all likelihood will probably begin to slow down next week just before Thanksgiving. My latest deal was the sale of a beautiful duplex maisonette just off of Fifth Avenue.
What was the best meal you've ever eaten in New York?
This is New York–there are simply too many to count.
What was your first apartment like?
My first apartment was in the Village that I shared with 3 roommates while we were all attending NYU. The rent was $150 each a month.
Tell us your recession war story.
A customer walking away with pen in hand after weeks of negotiating a contract.
How do you get around town?
Walking, whenever possible, plus I enjoy the added exercise. Most of the time, I can get to my destination faster than a cab!
What is your favorite building in the city and why?
I have a favorite building in every neighborhood.
If you weren't a broker, what would you be?
An architect.
What is your dream home?
Any place with my husband.
Imagine you just won the lottery. What store do you head to and what do you buy?
If I won the lottery, I would not go shopping.
If there was one thing you could change about New York, what would it be?
I would silence all the horns in the cars.
realestate@observer.com