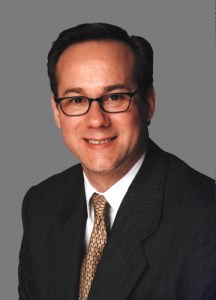 Welcome to the next installment of our ongoing interview series, Meet the Neighbors! Today, The Observer checks in with Richard Grossman, Halstead's Executive Director of Sales, Downtown. That means he runs all the deals brokered out of Halstead's Village office, which happens to be not far from his long-time home. Under Mr. Grossman's direction, the office has doubled in size to 110 agents, and he has overseen more than 30 rental conversions downtown.
Where do you live?
I live in a building called the Brevoort East at 9th Street and University. I have lived in the Central Village for over 25 years, and when I walk around the neighborhood, I know so many people. I like my building because of the high level of service: We have an excellent staff, a garage and a gym. I work out seven days a week, and I drive, so both of those things are important to me.
How is work these days? What is your latest deal?
Business is excellent. As an executive director at Halstead, I do not sell day to day, but I work closely with our agents to help pitch or close deals. The most recent deal that just went to contract was a very special townhouse in the West Village.
What was the best meal you've ever eaten in New York?
I love eating out and have many favorite restaurants, but the best meal I have ever had was at Per Se in the Time Warner Center. It was also the most expensive I ever ate, but luckily I was a guest.
What was your first apartment like?
My first apartment was a railroad flat in a renovated tenement on West 80th between Columbus and Amsterdam. This was 1983. The rent was $850 and I shared it with a roommate, who is still one of my closest friends today. The building next door was a crack house, and we decided to move when they had a fire but refused to call the Fire Department as they did not want firemen in their building.
Tell us your recession war story.
My worst recession war story goes back to the recession of the early 1990s. I lost five deals in the same day when each of the buyers could not get financing because the banks stopped lending. Luckily, I ended up selling each of those units to someone else.
How do you get around town?
Subway and walking during the day, but at night I tend to drive. I have a car and I have good parking karma.
What is your favorite building in town?
My favorite building in the city is actually a townhouse that Philip Johnson designed for Blanchette Rockefeller in 1949. It embodies my love of mid-century design and my nostalgia for a bygone New York era.
If you weren't a broker, what would you be?
I would be a dealer of mid-century modern furniture. It is my hobby to collect Italian, Danish and American furniture from the 1940s and 1950s. I actually have two 1950s Italian dining tables in my dining room.
What is your dream home?
Casa Malaparte on Capri.
Imagine you just won the lottery. What store do you stop by and what do you buy?
Masarati, for a Quttriporte, in black with a black leather interior and orange contrast stitching.
If there was one thing you could change about New York, what would it be?
Nothing, I like New York the way it is. Don't you?
Read previous interviews here.>>
realestate@observer.com