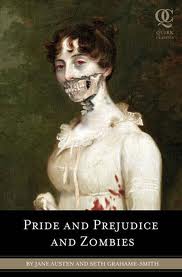 Quirky actor/director Mike White has been offered the director spot for Pride and Prejudice and Zombies following the departure of David O. Russell, Deadline reports.
Mr. White wrote several great episodes of Freaks & Geeks, so there's a chance he could salvage the project. He was most recently in the news for selling a comedy show to HBO, with Laura Dern playing a post-rehab patient who decides to get her life back on track.
Mr. White also appeared on a recent season of The Amazing Race, so he should be comfortable with scenes of people running to or away from things.