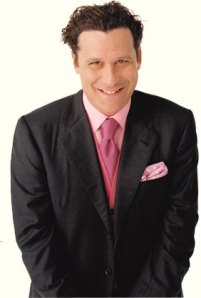 Isaac Mizrahi must be desperate for more closet space.
The design guru can barely have hung up the curtains in his new West Village pad, but now he's bought a new one for three times as much. Mr. Mizrahi nabbed a West Village one-bedroom at 59 West 12th Street in March for $1.1 million, The Observer reported. At the time that sounded pretty cozy for him, plus partner Arnold and dog Harry. Apparently we were right, because the little family will move 11 floors up into a new $3.5 million place.
His new home, currently owned by Carla Barr, is unlisted. But, here's the old Prudential Douglas Elliman listing and pics for his current place. Keep your fingers crossed the design dream will soon hit the market, no doubt minus the purple shag rug.
The bandanna-touting, flip-flop wearing designer was born in Brooklyn but prefers the Village these days, especially the food at nearby Sant Ambroeus on West 4th Street.
Fabulous, darling.
lkusisto@observer.com