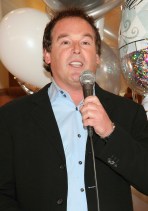 David Janollari and Chris Linn are officially taking control of the programming and production teams at MTV.
The pair of promotions was announced on Tuesday by Van Toffler, president of MTV Networks Music and Logo Group, and MTV's general manager, Stephen Friedman.
"They are the perfect team to continue our momentum and help take MTV into its next wave of reinvention," said Toffler.
Janollari was previously MTV's executive vice president of scripted development. Prior to joining the network in January, Janollari was president of entertainment at The WB. Greenblatt is perhaps best known for his work on HBO's "Six Feet Under." The award-winning drama which was produced by Greenblatt Janollari Studios, the company co-founded by Janollari and Showtime entertainment president Robert Greenblatt.
Linn has been at MTV Networks for 20 years. He currently manages the reality ratings phenomenon "Jersey Shore."
Janollari and Linn will replace Tony DiSanto and Liz Gateley who left the network in late September to start their own production company. DiSanto had been at MTV for nearly 20 years and was the architect of many of the channel's signature shows including "Jersey Shore," "Total Request Live," "Laguna Beach," "The Hills."
DiSanto told MTV brass about his plans to depart to form his own company about a year ago. Before leaving, DiSanto worked with MTV execs to shore up the production and programming teams with new hires including Janollari.
Thanks to the success of "Jersey Shore," MTV is enjoying record ratings. In the past year, the network has made an expanded its slate of scripted programming with several new shows including "The Secret Life of R.J. Berger," "Skins," and "Teen Wolf." DiSanto was clearly involved in establishing a plan for the network moving forward, so this new era at MTV probably won't mean a substantial change in direction any time soon.