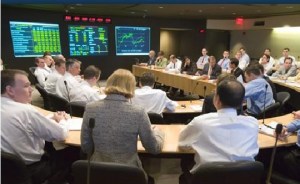 Business wasn't exactly booming for big-time money managers before FBI agents started knocking at the doors of hedge-fund offices right before Thanksgiving. Since early 2009, investors have pulled $90 billion out of mutual funds, and new regulatory scrutiny may very well prompt more people to take their money back from mutual funds, Bloomberg reports:
Damage from the industry's last run-in with regulators, a series of trading scandals in 2003 and 2004, took years to repair and led to more than $3 billion in fines against more than two dozen firms, including Bank of America Corp., Putnam Investments, Janus and MFS.
Mutual-fund giant Wellington and Janus have both received requests for additional information from the government. Are they in for a repeat of 2003-2004? Allegations of impropriety have already had a dramatic impact on Steve Eisman's FrontPoint, where investors are trying to withdraw about $3 billion of the firm's $7 billion under management.
Felix Salmon of Reuters has been highlighting the costs of the investigations, pointing out that hundreds of millions of dollars have been lost, absent any convictions. But if it's mom and pop investors pulling their money out of the hands of money managers, who else suffers besides the bankers who collect the fees?
mtaylor [at] observer.com | @mbrookstaylor