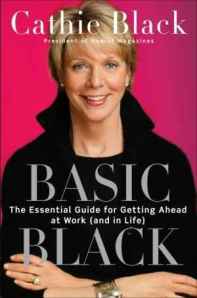 The Bloomberg administration announced today that Cathie Black will take over for Joel Klein in running the city's sprawling education system.
According to her official biography, Black is the chairman of Hearst Magazines and is a former executive at USA Today. She is also the author of Basic Black: The Essential Guide For Getting Ahead At Work (And In Life), which has been described as offering "case studies; 'black-and-white' tips; and invaluable lessons about ambition, self- confidence, and risk, illustrated by candid, funny personal stories and with insights into media and business giants like Rupert Murdoch, Oprah Winfrey, Gloria Steinem, Francis Ford Coppola, Harvey Weinstein, and Al Neuharth. "
Black has also served as vice-president and publisher at New York and helped launch Portfolio.