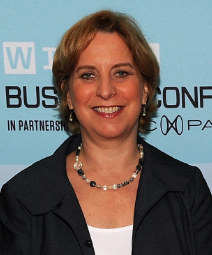 On Oct. 20, Juan Williams was fired as a senior news analyst at NPR after making controversial comments about Muslims while a guest on Fox News' "O'Reilly Factor." The decision to terminate Williams generated an avalanche of angry emails. Just over three weeks later, the public radio network is still trying to figure out exactly why Williams got the axe.
Romenesko got his hands on a memo that NPR president and CEO Vivian Schiller sent out to her staff Thursday morning which said the company is still conducting its planned review of the firing. NPR has commissioned the attorneys at the Weil Firm for its post mortem on Williams' ouster. Schiller said the laywers "had been asked to work quickly," but thoroughly and that it was too early to report on their findings.
"It would be premature to anticipate what form their report will take or what parts might be made public at this time," Schiller wrote.
The trouble started when Williams told Fox host Bill O'Reilly that he is fearful of "people who are in Muslim garb."
"I mean, look, Bill, I'm not a bigot," Williams said. "You know the kind of books I've written about the civil rights movement in this country. But when I get on the plane, I got to tell you, if I see people who are in Muslim garb and I think, you know, they are identifying themselves first and foremost as Muslims, I get worried. I get nervous."
The day after he was fired from NPR, Williams joined Fox News as a full-time contributor.