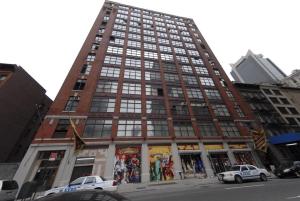 Located on the ground floor of 317 West 43rd Street is Masquerade Super Store and Halloween Adventure, but the real fright was a few floors up, where a quartet of men from Harlem and the Bronx transformed a $3,800-a-month duplex into a "heroin mill," according to The Times.
After two weeks working behind black drapes that drew little suspicion from neighbors–"At the time I just thought, 'Oh, maybe they like to sleep,'" one said–the NYPD swooped in and found 28 pounds worth of heroin.
Why the drugists would choose such an expensive location for their work is confounding, but perhaps they figured they could hide in plain sight.
That said, with even Google Street View being used to catch drug dealers these days, no place is safe.