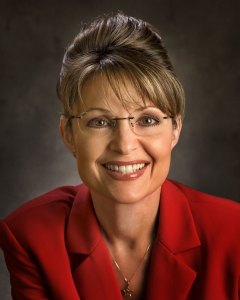 By choosing it as its word of the year, Oxford University Press has ushered in "refudiate" — the much-debated combination of "refute" and "repudiate" made famous by Sarah Palin — to our commonly accepted lexicon.
"From a strictly lexical interpretation of the different contexts in which Palin has used 'refudiate,' we have concluded that neither 'refute' nor 'repudiate' seems consistently precise, and that 'refudiate' more or less stands on its own, suggesting a general sense of 'reject,'" the press release reads.
But "refudiate" was probably not chosen because it effectively bridges a gap between those two already-existing terms. Rather, it's the word's path to legitimacy that gives it relevance. Palin used the word in a tweet, then deleted it probably after realizing that it was not, in fact, a word. The commentariat had already pounced on her, though, and the scrutiny was such that Palin had to respond. So she reversed her stance, embraced the made-up word, and claimed that "Shakespeare liked to coin new words too." From then on "refudiate" was a household term, and today's designation only makes that official.
The words that "refudiate" triumphed over include "vuvuzela," "gleek" and, ironically enough, "retweet."