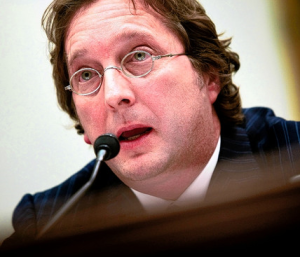 When the hedge fund giant Phil Falcone got some bad news last week about losing a good bit of business from Goldman Sachs, he came up with a theory that explained it away.
But Reuters is reporting that he may have a more cumbersome problem.
According to its item, a regulatory filing for Harbinger Group, the small company he chairs, says he is cooperating with "informal investigations" into his entities' trading. It does not get much more detailed than that, unless the phrase "particular investments and trading in securities of particular issuers" counts as specificity.
The report does say, at least, that Mr. Falcone "appears to be" converting Harbinger Group, formerly a processor of fish oils named Zapata, into a "mini-version of his hedge fund." And though it's nominally headquartered in Rochester, New York, Reuters explains, it is actually housed three floors below Mr. Falcone's hedge fund. It's unclear what goes on there, or if the firm's old name was inspired by the Mexican revolutionary played by Marlon Brando in the Elia Kazan/John Steinbeck picture.
Update: Zero Hedge, the finance blog that really has become a one-stop-shop for this kind of awesomeness, has found a link between Mr. Falcone's Zapata and the John F. Kennedy assassination.