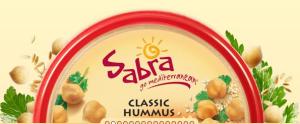 Call it the chickpea revolt.
An activist group at Princeton is calling for the elimination of Sabra Hummus from University Stores, claiming that Sabra's partial owner, the Strauss Group, sends care packages to the Golani Brigade of the Israeli Defense Forces. The Strauss Group official website currently has no mention of sending care packages, but they used to trumpet the association, as seen in Google Cache. The Observer was unable to reach a spokesperson from Seymour PR, which represents Sabra Hummus, for comment. The Princeton Committee on Palestine claims the Golani Brigade is guilty of human rights violations, and is calling on the University to supply an "alternative hummus."
A rival Facebook group has popped up in support of the dip, deriding the anti-hummus sect's focus on Israel and claiming that PCP's efforts are "far too overbroad a means of challenging human rights violations."
Those wishing to avoid the complexity of mideast politics altogether have taken to debating the quality of the hummus itself.
"Sabra Hummus is an insult to Israeli hummus by anyone's standards. If we boycott it, then the company will improve its ingredients, like with Dominos [sic]," wrote one commenter on the "Save the Hummus!" group wall.
"sabra hummus is just not a good hummus. there MUST be alternatives available," wrote another.
"Just bought some and placed in my refrigerator… Plans are to share it with my 13 month old grandson who is already a fan!" piped in one supporter.
First Four Loko, now this. Is there any there anything left that college kids can consume without stumbling into a political firestorm?