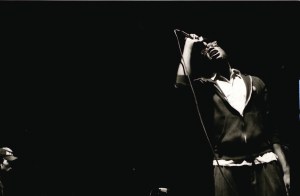 EXHIBITIONS
New York shutterbug Emily Wilson releases her first photography book, Grand and Lorimer, on Nov. 20. The book focuses on Brooklyn's art and music scene and captures artists such as TV on the Radio, Yeah, Yeah, Yeahs and Oakley Hall. And, what's a book release without a party? It's Saturday, from 4p.m. to 7 p.m. at Pete's Candy Store (709 Lorimer St., Brooklyn).
The video installation Shadow revisits the film Dark Blood, the unfinished film with River Phoenix (till Jan. 23, Whitney).
Check out "Between the Picture and the Viewer: The Image in Contemporary Painting" (SVA, 601 West 26th St.).
Visit the Jewish Museum for Houdini Thursday Nights (6 p.m.-8 p.m.). You can't escape it!