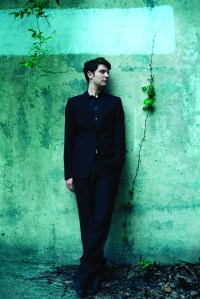 MUSIC
Let Italian transplant Alessio Bax take you away from the rush of the city for a night, as he effortlessly plays Brahm's Ballades, Granado's "El amor y la muerte" and Ravel's La Valse, among others. The critically acclaimed pianist is making his New York recital debut at the Metropolitan Museum of Art's Grace Rainey Rogers Auditorium (7 p.m., Friday, $45).
Folk icon Judy Collins' new album, Paradise, is both haunting and powerful (Wildflower Records).
Take in some good old-fashioned Baroque music at Alexander Kasser Theater, 3 p.m., Sunday.
Hear Greek folk music and do the traditional sirtos dance at Ammos Estiatorio (every Friday, 10 p.m.-2 a.m., free).