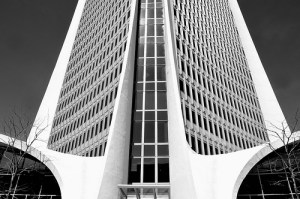 Diamondback Capital, one of the three hedge funds that the FBI raided Monday, towers above its peers in two categories: scrutiny by the authorities … and making lots of money.
Since its founding five years ago, the Connecticut fund has returned three times what similar hedge funds offer, according to an investor letter obtained by Bloomberg:
Diamondback gained 73 percent from mid-2005 through July this year, compared with 22 percent for funds with a similar approach, as tracked by Chicago-based Hedge Fund Research Inc. The fund beat so-called multistrategy funds in 2006, 2007 and 2008, when it skirted losses from the credit crisis. It has lagged behind the strategy average since then.
Bloomberg also notes that Diamondback "last year agreed to return $94,014 in profits, plus pay interest of $21,154 and a civil penalty of $47,007" as part of a settlement with the SEC over alleged violations of trading rules. The fund neither admitted nor denied wrongdoing in that case.
Diamondback's founders — Chad Loweth, Rich Schimel and Lawrence Sapanski — are all former employees of Steven A. Coen of hedge fund behemoth SAC Capital. Schimel is Cohen's brother in law.
mtaylor [at] observer.com | @mbrookstaylor