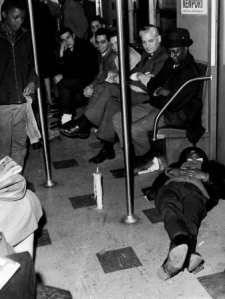 Don't even go there. Because the buses already don't.
That's the message from a group of transit advocates, who sent an open letter to Albany yesterday pleading with the governor and Legislature not to raid the MTA's dedicated funding. Again.
Last year, needing to trim the budget by billions, Albany decided to take $143 million from an MTA "lockbox," the largest single cut made. The move was part of the reason the agency's own budget hole swelled to $800 million this year, part of the reason for severe service cuts and $104 MetroCards. Now, advocates are afraid that politicians may look to these supposedly off-limits coffers once again to cover a $345 million shortfall that was recently revealed and must be closed by the end of the year.
Hoping to prevent another looting–the Legislature grabbed $16 million more a few months ago–City Council Transportation Committee Chair James Vacca, the Straphangers Campaign, Transportation Alternatives, and the Tri-State Transporation Campaign are asking, nay begging, pols to look elsewhere.
At a time when the State should be focused on shoring up the future of mass transit funding–and restoring the $143 million that was diverted last year–conducting another 'sweep' would send a terrible message.

The MTA's buses, subways and trains are the engines that drive New York's economy. New York City cannot survive without a vibrant mass transit system, and out mass transit system cannot survive without a stable source of funding.
Of course, the MTA is an easy target. Despite the expert work of new chair Jay Walder, the agency cannot function if it continues to have its budget stripped by outside agents. Otherwise we wind up in a death spiral with no system at all: The people blame the MTA, the pols cut away, service gets worse, people blame the MTA, and so on until there is nothing left. The madness must stop.