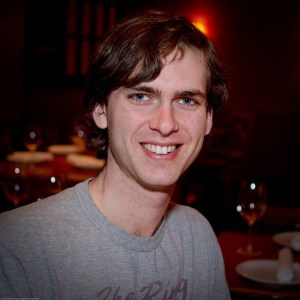 Art.sy, winner of the TechCrunch Rookie Disrupter Award, is reinventing itself — and some big names have noticed.
TechCrunch reports that Art.sy just raised $1.25 million from an all star cast of investors, including Google CEO Eric Schmidt, Jack Dorsey (Twitter, Square), venture capitalists Jim Breyer, Founder Collective, Keith Rabois (Square, Slide, PayPal), David Tisch (TechStars), Charlie Cheever (Quora, Facebook), Dave Morin (Path, Facebook), and David Kidder (Clickable), as well as art collector Dasha Zhukova and Wendi Murdoch (wife of News Corp.'s Rupert).
Twenty-four-year-old founder Carter Cleveland decided to shift directions after launching at the Disrupt conference as an open social site focused on discovery of fine art.
Cleveland signed up powerhouse New York City art dealer Larry Gagosian as an advisor to Art.sy and started pitching partnerships to galleries. The service, which recommends fine art similar to the way Pandora recommends music, is reorienting as more of white label service focused on wealthy, older collectors.
Disclosure: The round was led by Josh Kushner through Thrive Capital. Josh's older brother, Jared, owns The Observer.