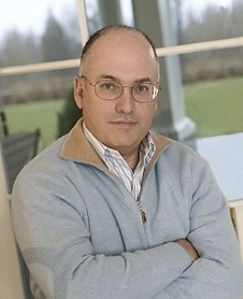 Steven Cohen's SAC Capital Advisors, a $12 billion hedge-fund whose name has been bandied about quite frequently since three hedge funds received a visit from raiding FBI agents Monday, has told its investors that it's received a government subpoena. MarketWatch reports, citing a letter from SAC to investors:
SAC said in the letter, dated Nov. 23, that the government served identical "extraordinarily broad" subpoenas on a number of investment managers of different sizes and descriptions, including SAC. The subpoena does not focus on particular individual securities, sectors or strategies, SAC added. The firm said the subpoenas don't "shed much light on whom or what the government may be investigating."
SAC also told "Neither the subpoena nor any other information of which we are aware suggests that anyone at SAC has engaged in any wrongdoing." Bloomberg puts it this way: "No allegation of wrongdoing has been made against Stamford, Connecticut-based SAC."
Assorted dotted lines have been pointing to Cohen since Monday morning, when the feds searched the offices of two SAC offshoots, Level Global and Diamondback Capital Management. Both companies were founded by people who used to work for Mr. Cohen.
(via Dealbreaker)
mtaylor [at] observer.com | @mbrookstaylor