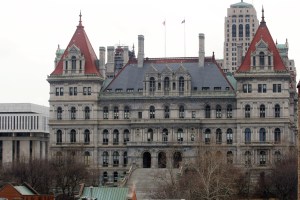 Throughout his campaign, Andrew Cuomo has been adamant that he wouldn't repeat Eliot Spitzer's promise about changing everything on the first day of his administration.
"No one who's at all informed would say everything's going to change on Day One," Cuomo told Fred Dicker this morning.
But, as a source in the Orthodox community points out, there's another reason to doubt that January 1 will be of much consequence this year.
It falls on a Saturday, which would preclude certain observant Jews from attending the inauguration–including, but not limited to, Assembly Speaker Sheldon Silver.
So, if the governor-elect wants to get off on the right foot with the powerful Speaker, perhaps he will push the whole thing back to Day Two.