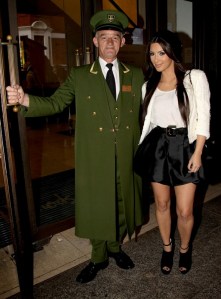 One of the most difficult parts of the holidays in New York, besides fighting past the Fifth Avenue crowds and putting up with a trip to the in-laws, is knowing who in your building to tip and how much to give them.
Fortunately the fine folks over at Brick Underground have compiled their second-annual tipping guide to help us navigate yet another holiday headache.
For example, did you know that doormen keep lists of what everyone tips them, and they compare it to last year to make sure they're doing a good job? Tip accordingly. And if you have just handed off the envelope, now might be a good time to ask for something to get done. Also, gifts are O.K., though fruitcake most certainly is not. Rangers tickets are up for debate, as they're actually having a half-decent season. Knicks tickets could be considered an insult.
But if it's cash, how much? Depends on the person and the performance for the year, as well as the building–Park Avenue versus Ocean Parkway. If you can afford more, give it. No need to tip the managing agent, as you already send them a check every month. Still wondering what to give, so as not to be embarrassed by the couple in 5B? There's a handy survey, too, to help figure that out.