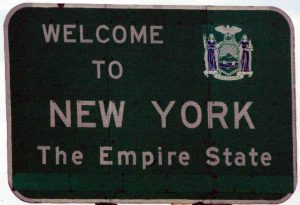 "The big location question used to be San Jose or San Francisco, the valley or the city," writes Paul Daversa, CEO of Daversa Partners, which helps VCs and startups find executive talent.
But things have changed recently. "For the first time in my 20 years of search, the deal flow and investment lines have begun to blur as NY has become a hot-bed for building great tech companies and leadership talent is migrating to New York."
Daversa has a unique insight into this world, since his job consists of convincing talented tech types to take new jobs. As recently as 18 months ago, Valley execs would more often than not say "NFW" (no effing way) when called about New York opportunities, Daversa says.
Along with these anecdotes, Daversa dropped this nugget: VC godfather Ron Conway, attending a private Daversa event, said that, "25 percent of his current portfolio is based in NY – up from 5 percent just two years ago."
There is still a lingering question in Silicon Alley. When will NY get a big exit that helps to establish a foundation for the ecosystem? "Can NY create 2nd and 3rd generation legacy much like executives at Google, eBay and Paypal that have been a part of the Web 3.0 emergence?" asks Daversa.
The more talent headed this way, the better the chances.