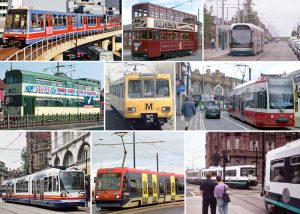 Andrew Cuomo released his transition committee on transportation and infrastructure issues, and some environmental and transit advocates are saying that they lack representation on it.
"What is most notable about this list is some of the people that are not on it," said Kate Slevin, executive director of the Tri-State Transportation Campaign. "No transit advocates and none of the advocacy groups are on it and some of the most innovative thinkers about transit issues are not on it."
Slevin named city transportation commissioner Janette Sadik-Khan and Port Authority head Chris Ward as two innovative leaders that would have been good additions to the committee.
While some transit advocacy organizations have a reputation for a certain stridency–as anyone who has tried to get around the city on Critical Mass Fridays knows–others are more mainstream and focus on broader infrastructure issues. But those groups–like the Regional Plan Association, the Straphangers Campaign and Slevin's Tri-state Transportation Campaign–have been left off as well.
Cuomo has laid out a fairly progressive transportation agenda, one that includes expanding transit and support for sustainable communities, but advocates fear that his transition committee is sending the wrong signal.
Instead, Cuomo has added the CEO of JetBlue, two legislators, and the head of the New York State Motor Truck Association, along with a a handful of other academics and industry heads.
In 2006, then Gov-elect Eliot Spitzer appointed RPA president Robert Yaro, former Transportation Alternatives head Jon Orcutt (now one of Khan's deputies) and Straphangers head Gene Russianoff to his transportation transition committee.
For his part, Russianoff seemed relieved to have not been tapped again.
"It's a little like Disneyland," he said. "I am glad I got to experience but I don't need to do it again."