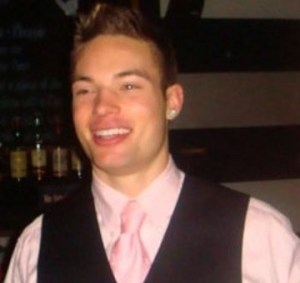 Silicon Alley's most powerful networker (sorta) is up to his old tricks.
Trevor Owens tweeted out his newest project this afternoon, Inside Startups.
It's a weekly newsletter highlights job openings at a "who's who" of NY startups.
There is an interesting mission statement on the group's homepage.
"We want compelling startups to have access to the best people. Unfortunately they're often employed somewhere else, and lots of times at big companies. They don't have time to go to a startup's website to see if they're hiring and they certainly aren't surfing the job boards."
Seems like Owens wasn't satisfied with just Hash cred. Now he's positioning himself as the ultimate Silicon Alley matchmaker.
Stick it to the man TO! Disgruntled corporate drones, your sweet escape is just an email away.
Here's the list of some of the participating companies.
* Foursquare
* OMGPOP
* Thrillist
* The Fridge
* ideeli
* Daylife
* Tumblr
* MakerBot
* Social Flow
* Sailthru
* 20×200
* Solve Media
* betaworks
* Aviary
* BuzzFeed
* Producteev
* Voxy
* howaboutwe
* Kickstarter
* bit.ly
* Chartbeat
* fanfeedr
* AppNexus
* Solve Media
* Work Market