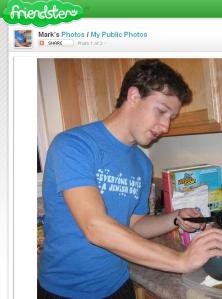 The Israeli military has used Facebook to catch 1,000 women who were dodging the draft by claiming to be observant Jews.
Two years ago, Israel hired private investigators to rein in the increasing number of draft dodgers. Military service is mandatory for all Israeli citizens, but religious women get a pass.
The evidence collected by the government ranged from damning to ridiculous. One woman was caught updating her profile on the Sabbath, while another made the more circumstantial mistake of appearing on the Facebook while holding a menu from a non-kosher restaurant.
According to the Associated Press, all these draft-dodging divas were brought back to duty. If Mark Zuckerberg's t-shirt is to be believed, this is a proud day for the world's biggest social network (click to enlarge).
bpopper [at] observer.com | @benpopper