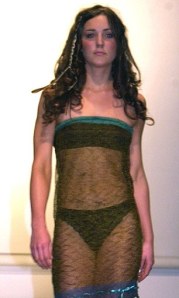 When Prince William and Kate Middleton announced that they would be married, every woman who dreamed of one day becoming a princess faced a harsh reality. For many the relationship was a fetish, and no piece of minutia concerning the couple was small enough to go unnoticed. For example, what woman aged 16 to 60 right now couldn't rattle off the number of years the've been together. Obviously, they met in 2001 and then he watched her walk — in her skivvies! — in a charity fashion show in 2002!
But you know who claims to be oblivious of such information? Why, the Prince himself!
Hogwash, you say? During the press conference (the video is embedded below), a reporter asked about the length of their relationship, and The Man Who Would Be King replied thusly: "I don't remember how many years it's been. I can't remember it."
Watch the full video below and weep/not care accordingly.