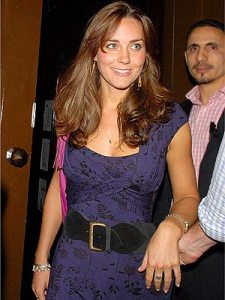 Americans may not have greeted Prince William's engagement to Kate Middleton with the fanatical attention of the Brits, but that's not stopping the princess-to-be's takeover of U.S. glossies. Women's Wear Daily's Memo Pad writes that magazine editors are "salivating" over the potential for Middleton covers, with many already in the works.
People magazine editor Larry Hackett put Middleton on the cover of his magazine pre-engagement, and reports said the couple's inclusion was a boon for newsstand sales. "This story involves an incredibly attractive girl who is young and going to be a princess," Hackett told WWD. "I sure hope she does well. I mean, all this story is lacking is a dragon."
The question remains whether Middleton will become a staple on the magazine cover circuit – on the level of an Angelina Jolie, as one source suggested to WWD. If editors can tap into the jealousy of William-seeking women who've longed for a fairy-tale wedding, perhaps they might be on to something.