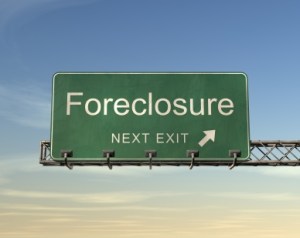 Foreclosure filings were down 19 percent in New York City last month and 35 percent compared to this time last year. But that could simply mean a cold holiday season for homeowners.
There were 1,466 foreclosure filings in the city last month, according to a report that came out today from Realty Trac. The Daily News points out that this gives New York one of the lowest foreclosure rates in the country. Unless, of course, you live in Brooklyn, where foreclosure filings actually climbed 9 percent last month, making it the second-most perilous county for homeowners in the state.
But the main reason was a self-imposed freeze by banks shamed by Foreclosuregate (you may have read about it). That means we're likely set for a spike this month, experts say, as banks make up for lost time.
And there's the rub. In the U.S. as a whole foreclosures were down a mere 4 percent, which some say is so slight it could be a statistical error. Despite the relatively slow rate of foreclosures in the state, one in every 2,087 houses in New York, and one in every 389 houses in the U.S., received a foreclosure notice in October. More than 2 million homes are currently in foreclosure, according to Realty Trac. That's a mess that no one-month moratorium is likely to clear up.
It should be noted, however, that default notices (the first step in the process) also fell, suggesting we could be seeing some meaningful improvement.
A first-rate article in last week's New Yorker compares the paperwork pile-up to an earlier debacle, in which the Wall Street of the 1960s was buried under a pile of securities certificates. It took years and legislation to put an end to the madness.
Happy Holidays.
lkusisto@observer.com