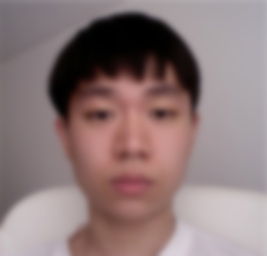 UPDATE: Now It's Personal: Apple ditches private investigator, personally taking on teen who sold white iPhone 4 kits > Read the breaking news here !
A 17-year-old geek from Queens has turned the fervor for the unreleased white iPhone 4 into a six-figure business — enough to send himself to college, so long as he can stay out of trouble with the law.
The unbelievable demand among Apple enthusiasts for the long-delayed white version of the iPhone 4 has been compared to the hunt for that legendary white whale, Moby Dick.
So when Fei Lam, a high school senior and gadget nerd, got a tip about buying up some white iPhone 4 parts, he saw the opportunity to finally make his passion for electronics pay off.
According to Lam, who speaks fluent Chinese, about six months ago he was able to make a connection with Apple's infamous overseas supplier. "I knew a guy from a few years back that had somewhat of a relationship with folks in Foxconn," Lam told The Observer by email.
Lam created a site, whiteiphonefournow.com, to sell conversion kits that turn regular iPhone 4's into their elusive white version.
NEED A FUNNY SLIDE SHOW? CLICK HERE FOR : IF STEVE JOBS' NECK COULD SEND HIM A TEXT MESSAGE, WHAT WOULD IT SAY?
During the first month or so, Lam only sold one or two parts a day, and because he was getting the pieces himself, repacking and shipping them, he actually lost money.
But he quickly figured out how to have the parts ship direct and his venture was noticed by major sites like TechCrunch, CNET and CNN, helping him to sell more than $130,000 worth of parts since this past August.
"I'm very thankful, cause for months I was struggling for an idea that would bootstrap my first startup and help pay for college," says Lam, who hopes to attend NYU and study computer science or business.
Yesterday however, Lam received an ominous letter. "I got an email from a private investigator accusing me of selling stolen goods, which I'm 100 percent sure is not the case. They are some kind of anti-counterfeit/trademark firm, which sounds ridiculous, similar to what Apple is bringing up to remove White iPhone 4 Listings on eBay. I don't know how this legal stuff works."
The consequences for selling stolen good online can be steep. In September a women in Kansas was convicted of selling stolen goods on eBay. She faces a maximum of five years in prison and a $250,000 fine.
Lam intends to contact a lawyer and has no plans to take his site down or change his business. "There are a couple of other sellers online and somehow I'm the 'focus' of it all. I think this guy is just trying to scare me into stop selling on behalf of Apple."
He can take heart in the fact that Steve Jobs, along with his partner Steve Wozniak, helped to fund their first business selling "Blue Boxes" that let users make illegal long distance telephone calls.
The Observer has reached out to Apple for comment.
RELATED LINKS
Read the thrilling part 2 of the Fei Lam story here: Apple ditches their P.I., now it's personal!

If Steve Jobs Neck Could Send Him A Text Message, What Would it Say?

Can Joe Einhorn Build A Database of Every Object in the World? Creating the Facebook of Stuff.
bpopper [at] observer.com | @benpopper