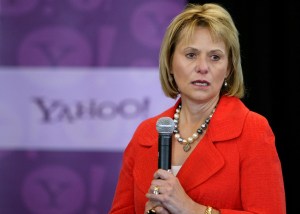 Approximately 650 Yahoo employees may be losing their jobs. The reports of impending layoffs come amid rumors that the search engine giant and content provider may merge with AOL.
Techcrunch first broke the news in a post that said the company would be giving the axe to about 20 percent of their staff, or 2,500 people. Yahoo responded with a statement that managed to take issue Techcrunch's reporting without specifically denying the possibility of smaller cuts:
"Yahoo! is always evaluating expenses to align with the company's financial goals. However, a 20 percent reduction in Yahoo's workforce across the board is misleading and inaccurate."
Soon after, All Things Digital's Kara Swisher reported that 650 employees will be cut.
"The layoffs … will be closer to 10 percent and be almost completely centered on the product organization under Chief Product Officer Blake Irving," Swisher wrote.
In a press release announcing Irving's hire in April, Yahoo said its product organization is "responsible for the vision, strategy, design and development of Yahoo!'s global consumer and advertiser product portfolio."
Both Swisher and Techcrunch based their reports on information from anonymous sources.
State law in California, where Yahoo is headquartered, mandates that employers give a 60-day warning before firing more than 500 workers. According to the San Jose Mercury, Yahoo had not filed notice of any large-scale layoffs as of Thursday.