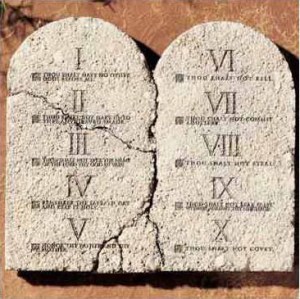 Right now, Apple dominates the market for tablet computers. But a host of competitors are expected to premier at the Consumer electronics show in January.
Among them is a tablet device from Motorola running Google's Android operating system. Motorola teased the new device and dissed its rivals in this amusing video.
Taking a trip through history, Motorola zings some early tablets:
The ten commandments: "Excellent durability, but zero flexibility (can't edit)"
Rosetta Stone: "Multi-lingual support, but low resolution screen."
iPad: "It's like a giant iPhone, but….it's like a giant iPhone."
So far no Android tablet has come close to the iPad, but Motorola has had great success in smartphones with Android. Motorola used a bee at the end of this video to tease HoneyComb, a new version of Android that is rumored to be designed with tablets in mind.
bpopper [at] observer.com | @benpopper