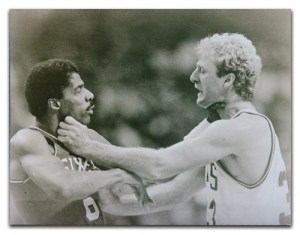 AP oil spill reporter Harry Weber says the claims of originality in today's New York Times front page Deepwater Horizon story are "patently false," according to an internal memo published by Romenesko.
Weber contests the Times' claims that their reporting makes "it possible to finally piece together the Horizon's last hours," and that the events they narrate have heretofore "escaped intense scrutiny." Weber alleges that the AP had obtained and reported on the same documents earlier. After the rig exploded, the AP appointed an oil spill editor, put 50 regional reporters on the story, and hired additional reporters.
Weber comes right out with a potential motive for the Times' gratuitous back-patting:
The timing of the Times story is interesting –six days before the end of the calendar year. It seems to me they want to have the last word of the year on the oil spill, perhaps as a nod to the Pulitzer board in hopes the board has a bout of amnesia too. But the Times doesn't own the history books.
kstoeffel@observer.com :: @kstoeffel