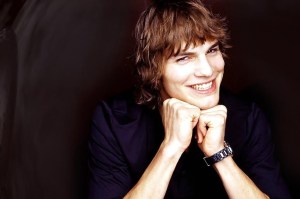 Ashton Kutcher has positioned himself as a digital tastemaker ever since he made a name for himself by tearing it up on Twitter before microblogging was cool.
So getting attention from the former That '70s Show star–and maybe some of his 6 million followers?–is pretty much every social startup's dream.
Good news for one of New York's recent startups: Last night Kutcher made his first post on the NYC-based BNTER.com, a Twitter-esque site for posting clips of conversations that take place via text message, IM or IRL (that's In Real Life, btw).
Kutcher's first BNTER was a conversation with his wife, actress Demi Moore:
A subset of New York's tech scenesters, including Foursquare founder Naveen Selvadurai and Hunch co-founder and angel investor Chris Dixon, are already addicted to BNTER, but Kutcher is the first mainstream celeb to sign up.
Co-founder Lauren Leto is understandably excited. "We're so happy," she said. "Ashton is known for being an intuitive early adopter so we think him signing up shows how much potential BNTER has."
This isn't the first time Kutcher has graced a New York startup with his username; he also has a profile on The Fancy, where you can see a picture of some weird soap.
So is BNTER going to be the next Twitter?
Leto has experience with making sites sticky–she's also a co-creator of the meme-riffic Texts From Last Night. And BNTER just released an A.P.I., or Application Programming Interface, on Monday that will encourage developers to make BNTER apps and integrate conversation archiving into other sites.
The goal is to make it easier to post text conversations wherever they happen, like in Gmail's chat messenger or on Facebook, Leto said.
If enough developers use the A.P.I. to make nifty apps, BNTER could grow fast. Engineers are also working on mobile apps for the site.
BNTER could also serve as a new social media front for companies, where customers can interact with the hipper side of brands, similar to the way Tumblr has become popular with media outlets. So far local group texting startup GroupMe has an account on BNTER that features employee banter. New York dating startup HowAboutWe is there and Zappos also apparently can't stop BNTERing.
Check out some of the best BNTER conversations. >> The Wit of New York's Tech Scene.
ajeffries [at] observer.com | @adrjeffries