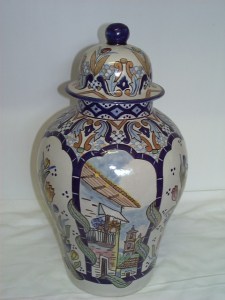 As the foreclosure crisis grinds on, home-repossession horror stories continue to multiply and in some cases sharpen to a fine point. For example, it's may prove pretty tough for Bank of America to shake off a little anecdote from today's New York Times. It starts with Mimi Ash, a woman who says BofA wrongly foreclosed on her. The usual tropes of foreclosure horror come into play: a return home, changed locks, missing possessions. But then there's a unique little twist:
When she finally got into the house, it was empty. All of her possessions were gone: furniture, her son's ski medals, winter clothes and family photos. Also missing was a wooden box, its top inscribed with the words "Together Forever," that contained the ashes of her late husband, Robert.
This is even worse than the time BofA seized a Texas man's house and shut off the power, leaving 75 pounds of fish to rot in his freezer, according to a lawsuit that has since settled. The theft of a loved one's remains rates pretty high in the categories of "unnecessary" and "cruel." Let's hear what BofA had to say about this:
Banks and their contractors insist that the number of mistakes is minuscule given the hundreds of thousands of new foreclosure cases filed each month. Bank of America, for instance, says it works with third-party contractors to inspect and maintain more than one million properties each month and has enhanced its controls in the last year to prevent mistakes.
So having your spouse's ashes taken by some banking contractors is kind of like winning the lottery — only you don't get anything and in fact lose your house in the bargain.
mtaylor [at] observer.com | @mbrookstaylor