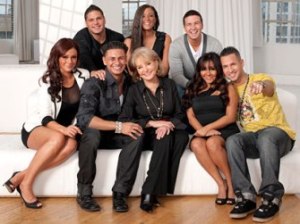 The Wrap has a preview clip of Barbara Walters's Most Fascinating People of 2010 in which Oprah breaks into tears at the mere mention of her best friend Gayle King. It's totally beautiful. Oprah then asks someone off-camera for a tissue with a level authority that gives us chills and promptly, calmly addresses the rumors that she is a lesbian.
Walters is so wiley: Watch her innocently shrug as she introduces the clip, "We asked her what I thought was a simple question about her relationship with her best friend Gayle King."
The loaded question? "A lot of women have close friends, very few have friends as close as yours. Describe that friendship to me."
We'll be able to see that and more of Barbara's tear-jerking tactics when the special airs on Thursday.
Clip below.